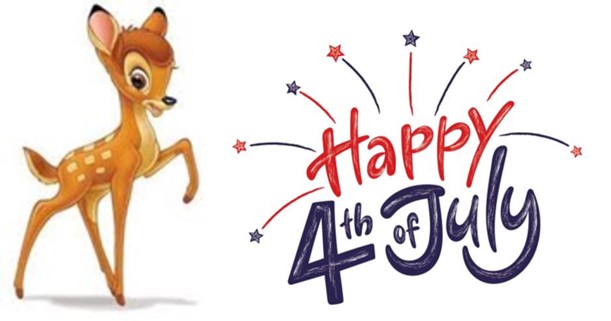 Bambi will be too busy over the next couple of days. She does not want to miss the chance of wishing her American friends and neighbours (deer and humans) a Happy 4th of July!
May your long weekend be joyful… and may you always keep loving your country as you have always done. It is inspiring to Canadian deer like Bambi.
To celebrate this love, here are two songs to you. Of course, God bless America that Bambi loves as well as Mr. Joe Dassin's L'Amérique (in French subtitled in English!).