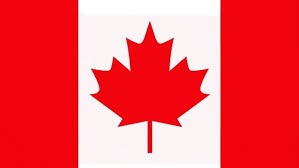 If your answer to the question in the title of this post is NO, why are you doing it to your (and our) own country then?
Are your loved ones (or you?) perfect? Of course not. No one is in life. So is Canada. Does the latter deserve to be celebrated on July 1, despite its imperfect past or even present. Of course it does!
Indeed, exactly like every year for the past 32 years, Bambi is eager to celebrate Québec on June 24 and Canada on July 1 on her blog!
She is just fascinated now by how all the titles of our mainstream media are the same in both English and French, telling us about Canadians' mixed feelings: Some wanting to change the name to "a New Day", as has just been done in Winnipeg, and others disappointed:
https://ici.radio-canada.ca/nouvelle/1892906/fete-canada-fourche-winnipeg-changement-reaction-autochtone
https://winnipeg.ctvnews.ca/landmark-winnipeg-canada-day-celebrations-rebranding-to-new-day-at-the-forks-draws-mixed-response-1.5957529
A couple of years ago, they told us we must cancel Canada Day because of BLM, etc.
Then, they told us it was to be "inclusive", that is to all the so-called diversity from immigrants to Indigenous people (with Canada's flags still lowered since the heart-breaking "mass graves" of last year).
Has anyone asked immigrants what they think of all this?
Does anyone care about the thoughts of Indigenous fellows who love Canada like the great Ms. Jody Wilson-Raybould?
So far, and to Bambi's best knowledge, whether we like him or not, there seems to be one decent federal politician who clearly and promptly denounced cancelling Canada Day. Yes, you can guess that it is Mr. Maxime Bernier. Thanks to him. Will other politicians dare to do the same? Or will they be afraid of being called "racist" or "white supremacist" or "proponents of colonization", etc.?
Our collectively insane times (of political correctness) are absurd: Imagine that we have to be "daring" now to express our (healthy) love for our country, even if it is only on one single day per year. Do you find the latter sad, like Bambi?