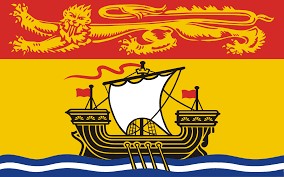 Two days ago, New Brunswick (NB) welcomed 170 Ukrainians who arrived in a chartered flight. They escaped the bloody conflict in their home country (https://www2.gnb.ca/content/gnb/en/news/news_release.2022.06.0299.html: https://www.cbc.ca/news/canada/new-brunswick/new-brunswick-ukrainian-immigrants-1.6480065).
Many NB families have opened their own houses, in addition to their hearts, to host our newcomers until they find long-term housing. If this is not generosity, what it is then?
This gesture is not surprising for Bambi who has witnessed the generosity of her fellow citizens when Syrian newcomers arrived to Canada a few years ago.
This being said, this brief post will conclude with two songs by Mr. Enrico Macias: Of course, his famous "J'ai quitté mon pays" [I left my homeland] and "Les gens du Nord" [People of the North]. The first song, sub-titled in English, is about the sadness of being torn away from our birth country. The second song is full of tenderness. It is about the kindness and generosity of the people of our host country. It is precisely this generosity that makes the whole difference for migrants despite the challenges inherent in their adaptation process.
She does not know about you, but Bambi is always moved to hear Mr. Macias' beautiful words that go like this: " People of the North always open their doors to those who have suffered. People of the North don't forget they've been through hell. If their houses are lined up, it is for the sake of equality. And the peniches, poor or rich, bear the fruit of their efforts."
To the Ukrainian newcomers, Bambi will now allow herself to say: Welcome to New Brunswick/Atlantic Canada. May peace know how to find its way back to your birth country. Along with the kindness of NB people, may your own peace of mind be your best friend throughout your good and bad days.