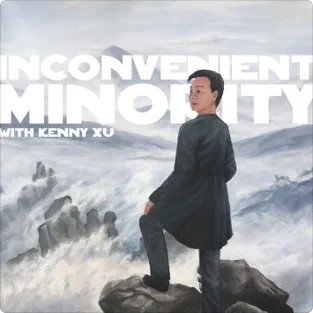 Two days ago, Bambi was honoured to join Mr. Kenny Xu on his podcast!
Thank you, Mr. Xu (or Kenny) for your invitation and for our enriching chat.
Bambi will share this podcast chat with her readers and on her personal blog below.
Before doing so, she would like to first salute your talent, Kenny. As she mentioned in the interview, she is eager to read your new book entitled "An inconvenient minority" (already sold out in Canada!).
For those who do not know it, Mr. Kenny Xu is also the President and Primary Spokesman of "Color us United". He has challenged Harvard University for discrimination against Asian Americans. In addition to his book mentioned above, he has written numerous articles for City Journal, The Federalist, The Daily Signal, and The Washington Examiner.