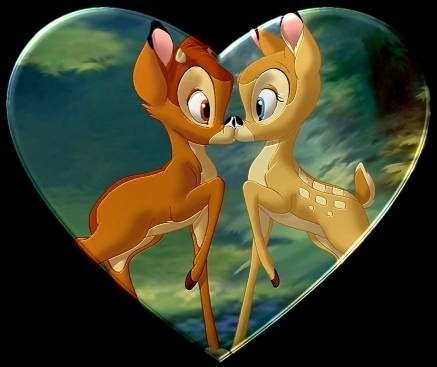 It is Bambi who is supposed to be the Lebanese one here and it is supposedly "her" Easter (# 2). Yet, it is her spouse who is the talented one!
Well, seriously, for the number of times she had watched her aunts doing maamoul over the first 17 years of her life before immigrating to Canada, she should have learned the tricks. As she is not the greatest cook on earth, she has an excuse for not knowing how to bake all this :).
Anyhow, here is the maamoul of her spouse (the king of their kitchen!). Maamoul literally means "done" and it is a Middle Eastern pastry for Easter and also for the Eid (= celebration at the end of Ramadan)!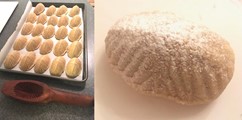 Here is a video featuring Mr. Hanna Mitri and his family preparing their famous maamoul. Bambi was moved to watch this historic store of Beirut where her sister Rania takes her for ice cream during each trip (the latest being in December 2019, just before the pandemic). Bambi misses her two sisters. She prays that Mr. Mitri and his family have survived the Beirut port surrealistic explosion. Is their old building still hanging on? Are they able to produce all this in the financial crisis? Can people afford to purchase it with the hyperinflation?
Now, Bambi will jump in her spirit from Beirut to LA to send her warm regards and love to Marina who also just baked her impressive maamoul. Bravo! Well, when Marina asked Bambi if she helped out her spouse, the latter replied: Mmm… by tasting his production :)!
OK, seriously, it is past midnight now and it is supposed to be the Holy Friday. So, it is too early to be eating the maamoul (meant for Sunday :)!)… but it is OK since Bambi celebrated many festivities with family and friends, from Easter # 1 to Passover to the start of Ramadan. Yes, because of all that, she is allowed to cheat and eat ahead of time :).
Anyhow, to ask for forgiveness, here are two beautiful Byzantine chant prayers from Bambi to her Jesus :). The latter is a joke obviously. She is simply sharing with you all for the fun, period.
The first prayer is called "the lamentations" interpreted by the famous Fairuz (in standard Arabic with some Greek). Bambi cannot listen to this chant without being moved in her heart. Of course, the music and the deep meaning for her. In addition, it makes her think of her family/rest of her relatives who celebrate Easter this weekend (the rest already celebrated or they highlight other religious rituals in their lives). Finally, this music brings back beautiful memories from her childhood and adolescence.
As for the second prayer, it is a song called "Wa habibi" (also by Fairuz). Habibi means beloved or my love. It is meant to be the words of Mary for her son after his death.
To conclude this post, Bambi will thank her spouse again. She loves him beyond words… and no it is not just because of his delicious maamoul :)!